We will bill your insurance company as a courtesy. Your insurance policy is a contract between you and your insurance company. It is your responsibility to know your benefits and how they will apply to your treatment by the doctor. We are not a party to that contract. If your insurance company has not paid your account in full within 60 days, the balance will be transferred to you and/or the guarantor listed on the Patient Information form. If unable to make payment in full, contact the billing department immediately to make payment arrangements.  If the account is referred for collections, you will be responsible for the balance of your account plus a collection agency charge of 25% of the balance and reasonable attorney's fees.  If your account becomes delinquent or is referred for collections, your provider and/or any collection agent of your provider has authorization to obtain your credit report to assist them in the collection of your bill.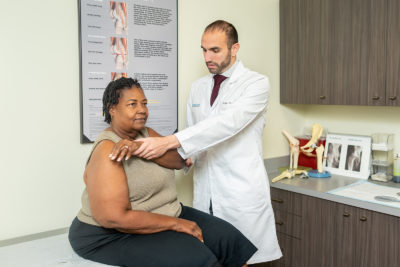 HMO Plans (with which we are contracted): All co-pays must be satisfied at every visit. There can be no exceptions due to contractual and uniform compliance issues with your insurance company. You are responsible for obtaining prior approval with your Medical Group or PCP prior to treatment.
PPO Plans (with which we are contracted): We have agreed to take a discount from your insurance company. Your co-insurance is your responsibility and is due at time of treatment. In the event your insurance coverage changes to a plan where we are not a participating provider you will be responsible for any out-of-network deductible or coinsurance amounts.
Medicare: We accept assignment with Medicare. Medicare pays 80% of their allowed amount after satisfaction of the yearly deductible. You are responsible for 20% of Medicare's allowed amount. We will bill your secondary insurance as a courtesy.
Usual and Customary Rates
Our practice is committed to providing the best treatment for our patients and we charge what is usual and customary for our area. You are responsible for payment regardless of any insurance company's arbitrary determination of usual and customary rates.
Self-Pay Patients
All services must be paid in full at time of treatment.
Returned Checks
A $25.00 fee will be charged for any returned checks. We will be unable to accept your check for any services thereafter.
Thank you for understanding our Financial Policy. Please let us know if you have questions or concerns. You can reach the Billing Manager at (904)-328-5979.
Accepted Insurances
Our specialists participate with most insurance plans including Medicare. Prior to making an appointment we recommend that you contact your insurance carrier to verify that the doctor you wish to see is contracted with your specific plan.  At this time we do not accept auto insurance or third party insurance.
PPO Agreements
Aetna US Healthcare
Beech Street
Blue Cross
Blue Shield
CIGNA HealthCare
First Health / Coventry Health
Great West Healthcare
Health Net
Orange County PPO
PHCS / Multiplan
Physicians Care of California
United Healthcare
Medicare HMO Advantage Senior Plans
Blue Shield 65+
Secure Horizons
AARP
United Healthcare
HMO Agreements
Provided through Greater Newport Physicians (Hoag Hospital), Edinger Medical Group (IPA), and St. Joseph's Hoag Affiliated Physicians.
Aetna
Blue Shield
Blue Cross
Cigna
Great West Healthcare
Health Net
PacifiCare
United Heathcare
Universal Care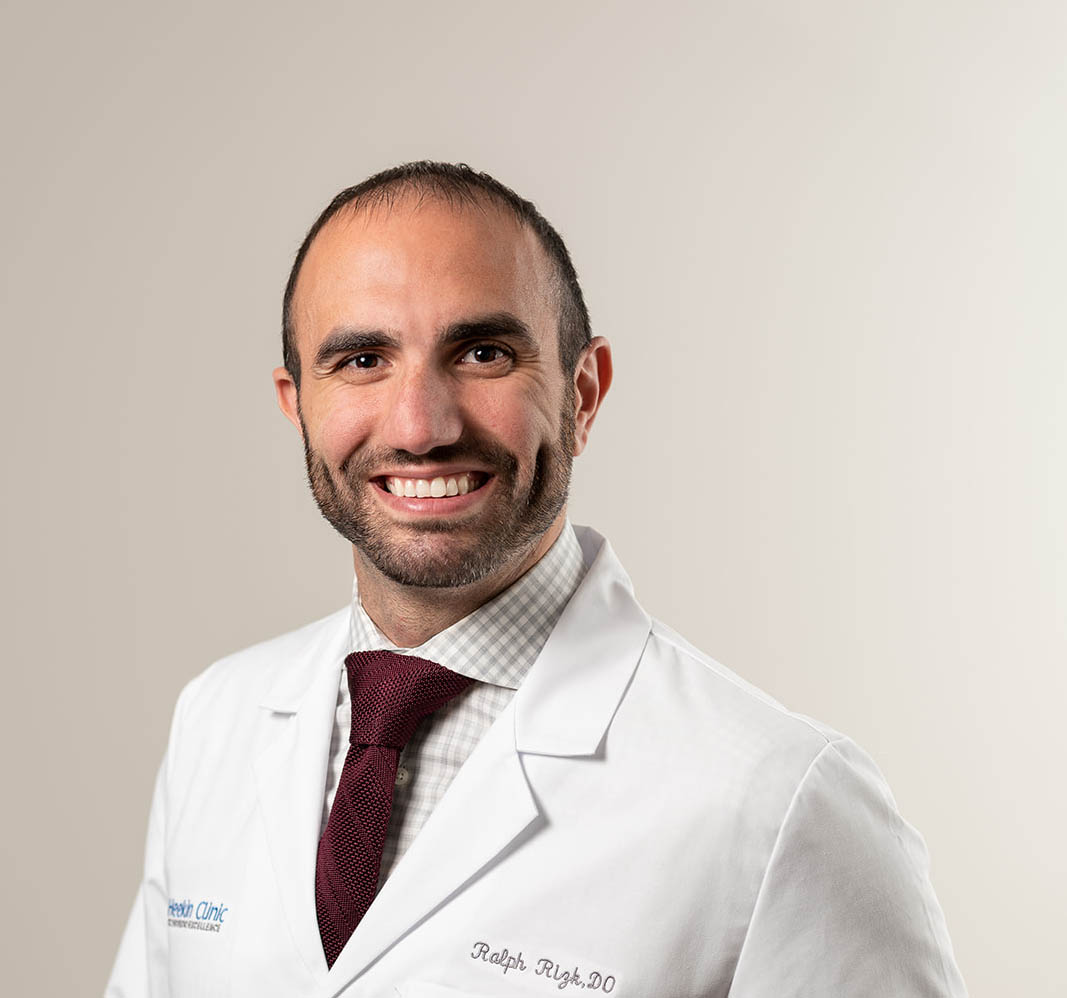 RALPH RIZK, DO
Orthopaedic Surgeon
Dr. Ralph Rizk is an Orthopaedic Surgeon who treats both adults and adolescent patients. He practices surgical Orthopaedics, specializing in Adult Hip and Knee Reconstruction Surgery […]
Dr. Rizk and the staff were very knowledgeable and efficient in evaluating my knee. I feel confident in his ability to help me cope with my aging knee. He had just the right combination of humor and professionalism that made my experience pleasant.
Wanda H.
PATIENT OF DR. RALPH RIZK

Better Health Care is Our Mission
Flexible scheduling and same-day appointments available!
1760 Edgewood Ave. West Jacksonville, FL 32208
6100 Kennerly Road Unit 202 Jacksonville, FL 32216
794 Blanding Blvd. Orange Park, FL 32073
1045 Riverside Ave. Suite 100 Jacksonville, FL 32204