NEW PATIENTS
Thank you for choosing Dr. Ralph Rizk for your orthopedic needs.
We look forward to having you join our host of satisfied patients. Once you have made your initial appointment, we recommend that you download the patient forms. The file contains a new patient registration form, health history form, privacy policy and others. Please be sure to complete all pages prior to your arrival and bring them with you to your visit. This will help speed up the new patient registration process and get you in to see the doctor faster.
Be sure to bring your insurance card plus any x-rays, MRIs, or other test results that may have been ordered or performed by another physician.
CURRENT PATIENTS WHO HAVE NOT YET BEEN SEEN AT THE 2 SHIRCLIFF WAY LOCATION:
Thank you for continuing your orthopedic care with Dr. Rizk.
If you have not already done so, we will be happy to assist you in obtaining your records from the old practice, Southeast Orthopedic Specialists. Please kindly download the records request form located here and bring to Heekin Clinic at your next visit or fax to 904-634-0203.
Even though you are a current patient, you will also need to complete new patient paperwork for your first visit at the new location. Please find those forms here.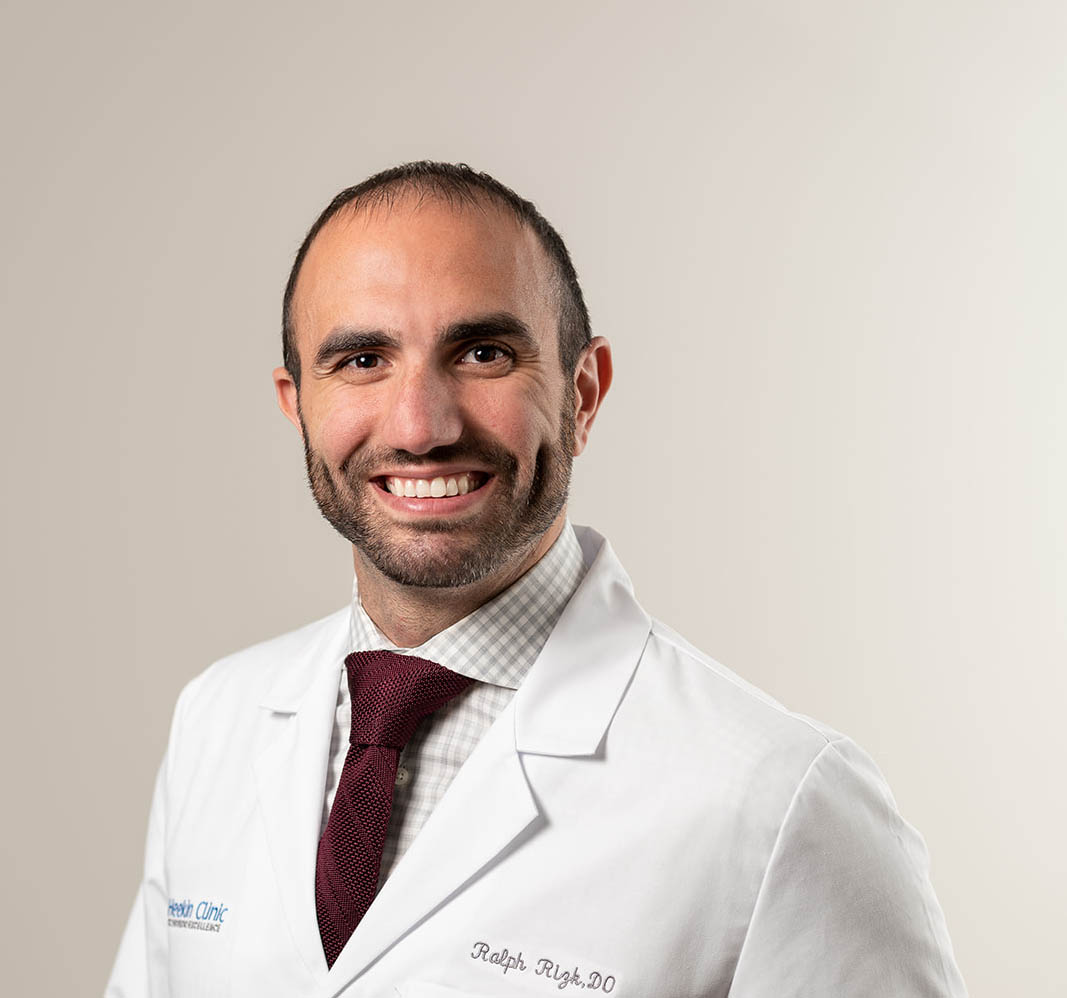 RALPH RIZK, DO
Orthopaedic Surgeon
Dr. Ralph Rizk is an Orthopaedic Surgeon who treats both adults and adolescent patients. He practices surgical Orthopaedics, specializing in Adult Hip and Knee Reconstruction Surgery […]
Dr. Rizk and the staff were very knowledgeable and efficient in evaluating my knee. I feel confident in his ability to help me cope with my aging knee. He had just the right combination of humor and professionalism that made my experience pleasant.
Wanda H.
PATIENT OF DR. RALPH RIZK

Better Health Care is Our Mission
Flexible scheduling and same-day appointments available!
1760 Edgewood Ave. West Jacksonville, FL 32208
6100 Kennerly Road Unit 202 Jacksonville, FL 32216
794 Blanding Blvd. Orange Park, FL 32073
1045 Riverside Ave. Suite 100 Jacksonville, FL 32204