Dear Patient:
Thank you for contacting the Dr. Ralph Rizk Medical Records Department. To better serve you with your request for medical records, Dr. Rizk has partnered with Sharecare Health Data Services.
Sharecare Health Data Services will fulfill your request for records in a safe, secure, and timely manner.
To receive a copy of your records, you will need to complete and return the attached Authorization form. Please make sure you have specific instructions included as to what records you are requesting and where you are requesting records to be sent. You also have a choice of how you would like to have your records delivered. For records to be delivered directly to you, please choose mail or email. For records to be delivered to another doctor, please choose fax or mail. Please select only one option. The fax delivery option may only be used for records going to a doctor. Please mail/fax/drop-off the completed Authorization form to Dr. Ralph Rizk.
If you choose to fax your request, please fax to (904) 619-9925. Please include a copy of your Driver's License.
If you choose to mail request, please send to:
Dr. Ralph Rizk
Attention: Medical Records
2 Shircliff Way Suite 510
Jacksonville, FL 32204
For Records being sent to Another Health Care Provider
Please provide as much contact information for your other Doctor, including the address, phone & fax.
You can contact a Sharecare Health Data Services representative at any time by calling:
877-820-3914
Thank you,
Medical Records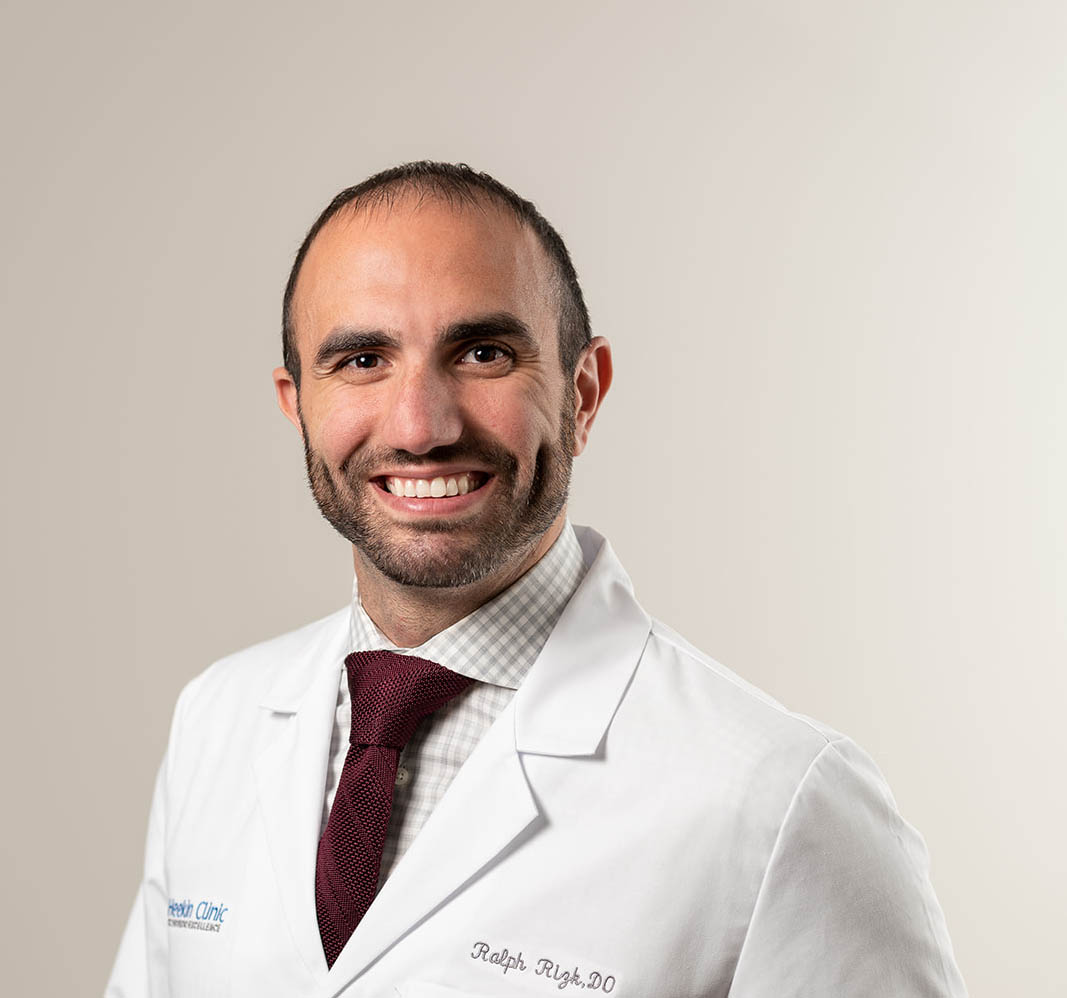 RALPH RIZK, DO
Orthopaedic Surgeon
Dr. Ralph Rizk is an Orthopaedic Surgeon who treats both adults and adolescent patients. He practices surgical Orthopaedics, specializing in Adult Hip and Knee Reconstruction Surgery […]
Dr. Rizk and the staff were very knowledgeable and efficient in evaluating my knee. I feel confident in his ability to help me cope with my aging knee. He had just the right combination of humor and professionalism that made my experience pleasant.
Wanda H.
PATIENT OF DR. RALPH RIZK

Better Health Care is Our Mission
Flexible scheduling and same-day appointments available!
1760 Edgewood Ave. West Jacksonville, FL 32208
6100 Kennerly Road Unit 202 Jacksonville, FL 32216
794 Blanding Blvd. Orange Park, FL 32073
1045 Riverside Ave. Suite 100 Jacksonville, FL 32204