Dr. Ralph Rizk
Welcome to Our Practice
Dr. Ralph Rizk is an Orthopedic Surgeon who treats both adults & adolescent patients with comprehensive care and treatment for all musculoskeletal conditions. Specialties include shoulder, knee and hip repair, replacement and reconstruction. Schedule your appointment today!
Meet Dr. Rizk
Schedule an Appointment
Orthopedic Care That Gets You Moving Again
When you have muscle, joint or bone pain, you deserve a treatment plan designed to your issue or injury that offers you the best options for recovery. Dr. Rizk is ahead of the curve in the latest techniques and technologies of modern medicine and research – continually perfecting and refining treatment options and the way in which they are delivered. You can be assured that that you will receive the best orthopedic care that will get you moving again. 

Shoulder Care
Dr. Rizk is proud to provide patients – young and old alike – with comprehensive care treatment for all musculoskeletal conditions.

Hip Care
Dr. Rizk specializes in hip care including reconstruction and replacement (anterior approach) using the most advanced robotic surgical techniques. 

Knee Care
Dr. Rizk specializes in knee care, which includes total and partial knee replacement, knee arthroscopy, and reconstruction surgery using leading edge robotic surgical techniques.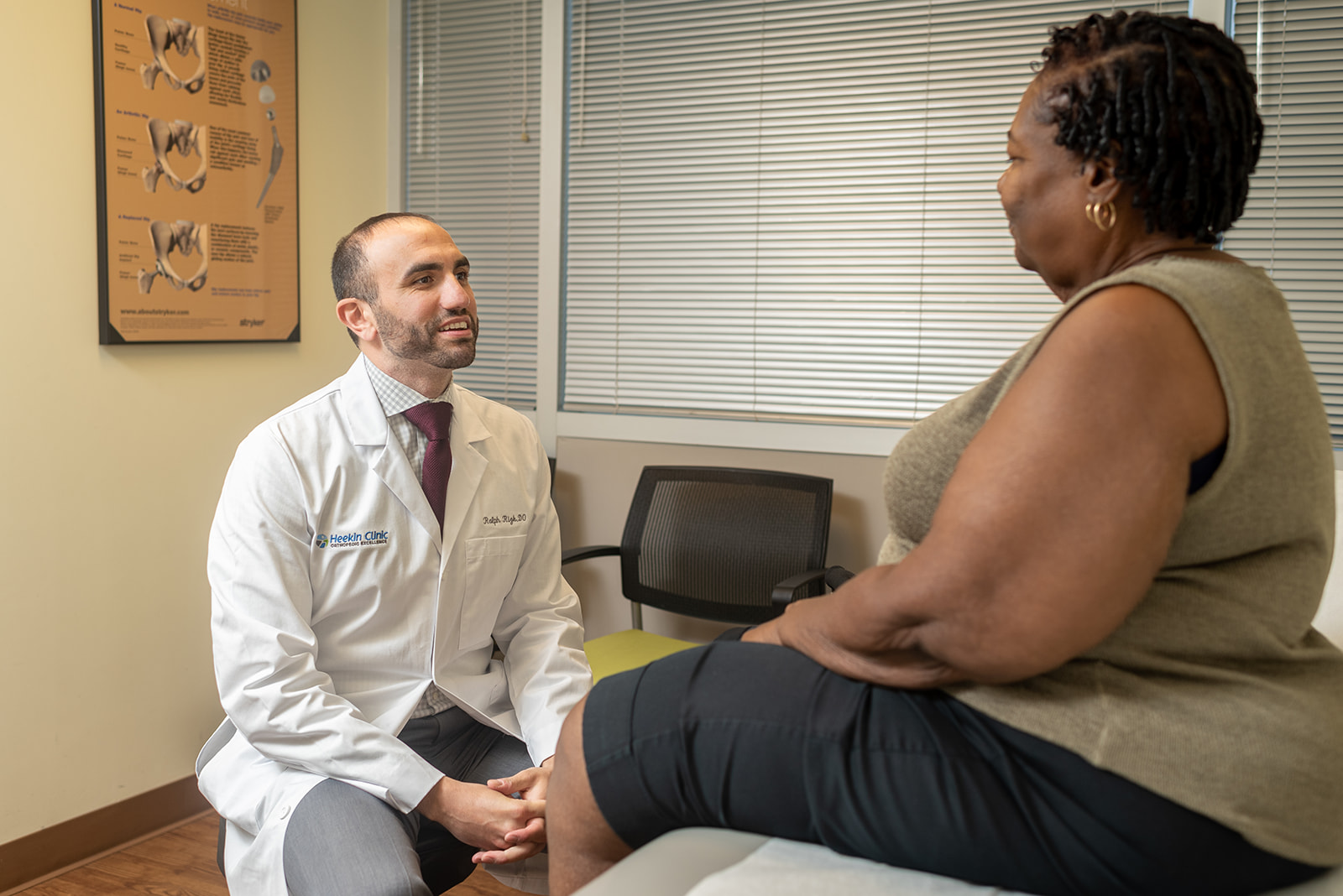 UNPARALLELED EXPERIENCE WITH
Knees & Hips
Getting patients through the tough phases of knee and hip injury, enabling you to be mobile and healthy again is our ultimate goal. When you are not fully functional due to loss of mobility the effects extend beyond the physical. With Dr. Rizk, the focus is on you and gaining your sense of self and freedom back through total knee and hip care.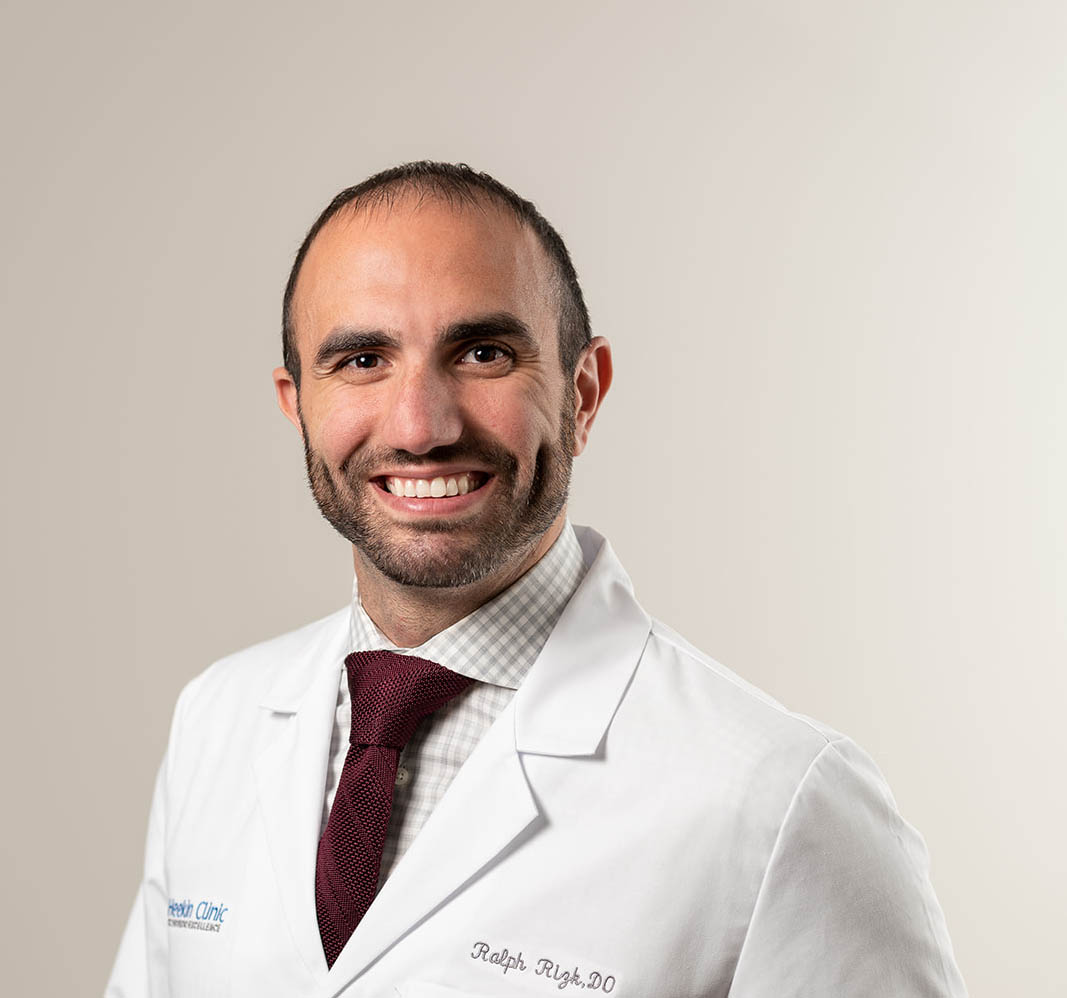 RALPH RIZK, DO
Orthopaedic Surgeon
Dr. Ralph Rizk is an Orthopaedic Surgeon who treats both adults and adolescent patients. He practices surgical Orthopaedics, specializing in Adult Hip and Knee Reconstruction Surgery […]
Check Out Dr. Rizk in the News
To listen to Dr. Rizk's interview on 104.5 WOKV, click the button below!
Dr. Rizk and the staff were very knowledgeable and efficient in evaluating my knee. I feel confident in his ability to help me cope with my aging knee. He had just the right combination of humor and professionalism that made my experience pleasant.
Wanda H.
PATIENT OF DR. RALPH RIZK

Better Health Care is Our Mission
Flexible scheduling and same-day appointments available!
1760 Edgewood Ave. West Jacksonville, FL 32208
6100 Kennerly Road Unit 202 Jacksonville, FL 32216
794 Blanding Blvd. Orange Park, FL 32073
1045 Riverside Ave. Suite 100 Jacksonville, FL 32204