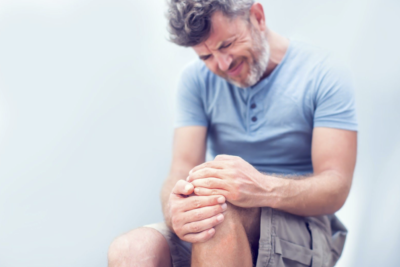 Although many people think that there is a certain age that is most appropriate to undergo a knee replacement procedure, candidates for surgery are based on pain and disability more so than age. With the vast improvement in knee replacements over the past 30 years, and patients striving to maintain an active lifestyle, it is predicted that patients younger than 55 will be the fastest growing group to have the procedure by 2030.
A review of studies on a younger population of knee replacements found they had an excellent success rate with more than 85% of patients satisfied with their outcomes. Greater than 50% had improvements in their functional knee scores.
Potential Benefits
The benefits of having the procedure done include decreased pain and improved function, allowing patients to continue maintaining a healthy fitness level after surgery. This is especially beneficial to the younger population, who otherwise might have to succumb to a sedentary lifestyle.
The ability to reach healthy fitness goals reduces the risk for other health problems such as cardiovascular disease, cancer and diabetes.
Preserving the Prosthesis
A common theory for not recommending a joint replacement for younger patients is the risk of having a revision. Studies show that after more than 10 years post-surgery, the cumulative percentage rate of revisions fairly low, at about 5%.
There are some ways to help preserve the prosthesis. Low impact exercise is recommended to decrease wear on the joint. Exercises recommended include walking, cycling, swimming, calisthenics, rowing, and golf. Patients should avoid high impact activities such as running, contact sports and power-lifting.
Weigh the Options with an Experienced Surgeon
Although the average age for knee replacement is 65, each patient is evaluated individually and the procedure has been successful with a vast age range. Quality of life is the main factor considered when finding solutions for knee pain.
The experts at the Heekin Clinic can help you weigh the options when considering a total knee replacement and there may be other treatment options to be exhausted before undergoing a major medical procedure.
Dr. Heekin's over 30 years of experience and record of low complication rate can also assist in making the right decision for patients of any age.
Aujla, Randeep S. et al. Total Knee Arthroplasty for Osteoarthritis in Patients Less Than Fifty-Five Years of Age: A Systematic Review. The Journal of Arthroplasty, Volume 32, Issue 8, 2598 – 2603.e1